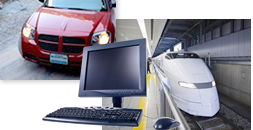 In 1964, We first in Japan produced and sold heat-shrinkable tubing which made from polyolefin irradiated by electron beam and was characterized by shape-memory and heat-resistance.

Fluoroplastics processing technology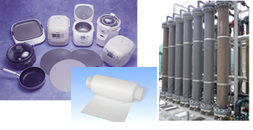 Fluoropolymer Coating Technology We achieved original manufacturing technology to adhere non stick, chemical resistant and heat resistant fluoropolymer to strongly aluminum sheet metal. In addition, we also succeeded first in the world in developing manufacturing technology which enables to roll into porous film of up to 0.05 μm. We have offered Sumiflon™ Coated Alminum in 1973.